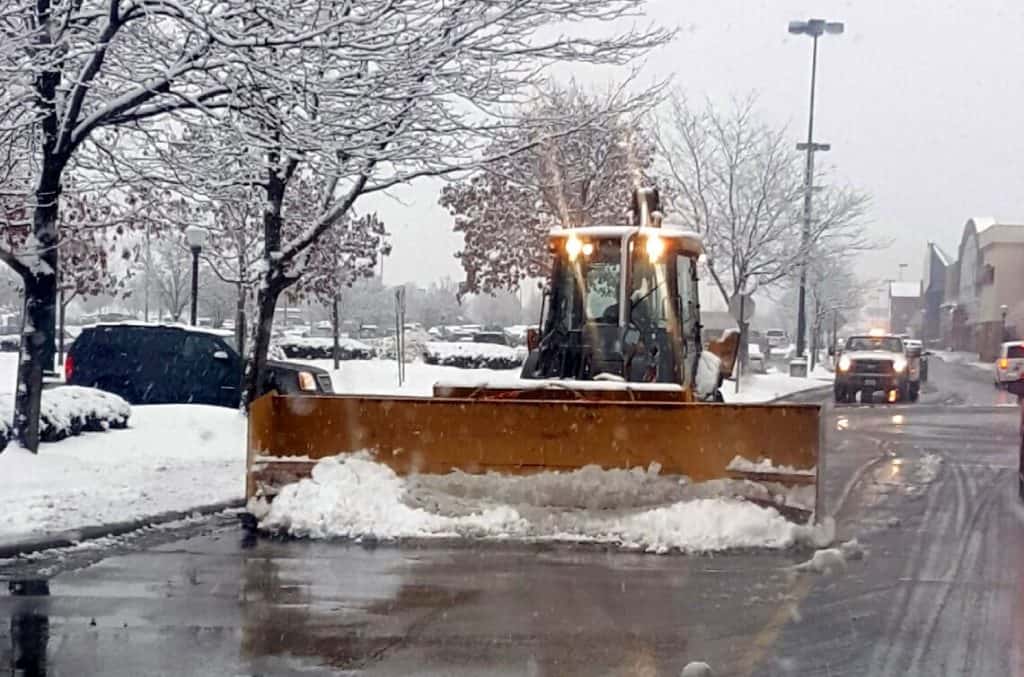 Parking lot snow removal and other commercial snow and ice management services are the core business of Goodman Snow Services.  We serve the Greater Columbus area and would like to take care of your parking lot snow removal too.
We are a locally owned and operated snow removal company providing comprehensive snow and ice management services across Central Ohio. We service any size commercial, industrial or municipal property including offices, shopping centers, industrial properties, hospitals and healthcare facilities, retail stores, and municipalities.
Most people think hiring "a guy with a plow" will give them the best deal, but that isn't necessarily true.  We can provide great value to our commercial clients because we have equipment optimized for clearing parking lots in the most efficient manner. 
We also have the ability to pre-treat and treat your parking lot for any winter weather event.  The treatments can prevent ice build-up and melt any residual snow.  You probably have sidewalks that also need to be worked before and after winter storms, and we can do so quickly to minimize interruptions to your business from bad storms.
Just as importantly as removing the snow from your parking lot, we also keep you safe by retaining thorough documentation to protect you against frivolous slip-and-fall lawsuits that sometimes creep up on businesses years after a particular winter storm.  If you don't have good documentation of snow removal activities, a lawsuit that may have been quickly thrown out is more likely to win against you.  The issue is, without the proper documentation, the courts tend to favor the plaintiff.
Do you need parking lot snow removal or other winter services?  All we ask is you give us a call so we can give you a free quote on your parking lot snow removal.  We will determine a custom plan to ensure you get the service you need and to ensure you don't pay a penny more for services you don't need.  We look forward to hearing from you today about your snow and ice removal needs in the Greater Columbus area.