Commercial Snow Plowing in Columbus, Ohio
Columbus, Ohio, is one of our primary service areas with team members and equipment in and near Columbus all winter long. We can help keep your commercial property safe by faithfully ensuring snow removal on a timely basis all winter long.
 Columbus Snow Plowing Services
When people think snow removal, they normally think of snow plowing.  Yet, there is a big difference between "a guy with a truck," and the service you get from Goodman Snow Services. 
We start long before the first snow of winter hits Ohio by carefully planning how to best take care of your property. We work with you to discuss your desired level of service, hours of operation, where to pile snow, and where potential hazards might hide underneath snow.  The plan allows us schedule pre-storm tasks such as pre-treatments to keep ice forming on pavement or to keep snow from sticking. We also stage materials and equipment in prearranged location so you receive the best service for the money you spend
We use our advanced dedicated software systems to document your plan ensuring we have all the information necessary to thoroughly keep your property safe after winter events.  The software also helps us keep you informed the current status of your property during and after every winter weather storm.  You won't have to guess when your property will be cleared of snow, and we keep all of the necessary documentation so you protected from frivolous lawsuits. All our work is automatically stored in the software keeping you protected long after the storm.
Get a Free Property Evaluation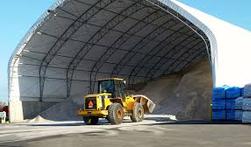 We are a locally owned and operated snow plowing company providing a complete set of snow and ice removal services around Columbus and across Central Ohio. We help any size commercial, industrial, or municipal property including offices, shopping centers, industrial properties, hospitals and healthcare facilities, retail stores, and municipalities.
Get Your Snow Management Plan Started
Fill out the quick form below to get a proposal for servicing your property.